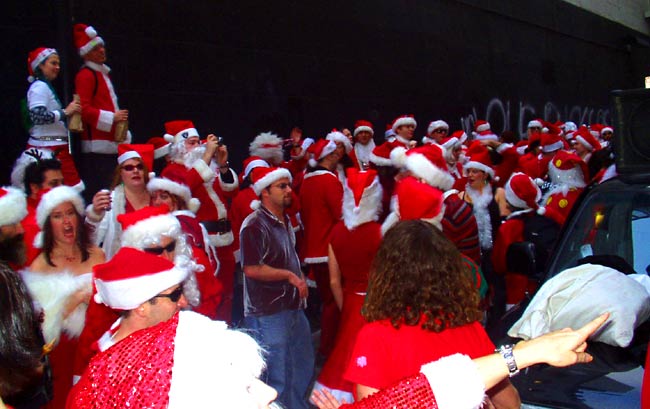 downthealley.jpg
One friendly Santa prepared a large vat of boiling oil in an alley. There he fried up dozens
of free corndogs for his hungry brethren. Someone set up a decent sound system too,
and the little alley was packed out and rockin with hundreds of Santas for about twenty minutes
until the Santa mob headed en masse to the more touristed territory of Union Square.